Saltwater Fishing Charter and Guide Service
Saltwater Fishing in Puget Sound
We now offer saltwater fishing trips in the lower Puget Sound. Saltwater fishing trips depart from Zittle's Marina in Olympia.
We fish Saltwater Chinook Salmon and King Salmon (May through June) in my saltwater boat.
Methods used: trolling & jigging.
Trip Pricing
Gaffney's Washington fishing guide service will help you learn how to catch the big ones on the Saltwater, just like these folks did!
Full Day Guided Fishing Trip Pricing
On our full day fishing trips, you will
learn to catch your own fish on the
Saltwater of Washington State.
$275 per fisherman per day
Saltwater Fishing Photo Gallery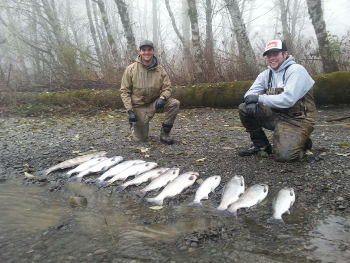 Fall Chum salmon and Coho salmon.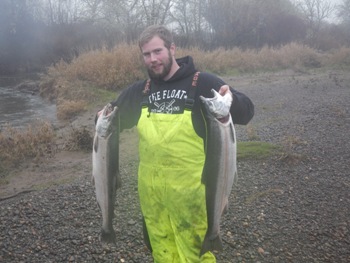 Chehalis river fall Coho salmon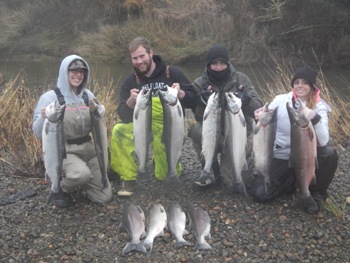 Chehalis river fall Coho salmon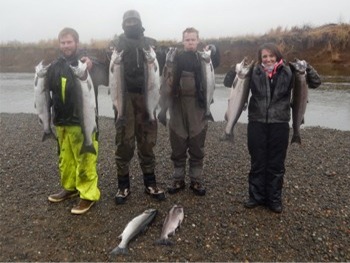 Coho salmon fishermen
Fishing Map of the Lower Puget Sound